About this Treatment
J-Plasma Tissue Tightening
Renuvion J-Plasma treatments in Toledo are a new and exciting technology that delivers a very precise and unique energy effect to the tissue resulting in significant contraction and rejuvenation of the skin and deeper tissues.
This innovative energy technology combines helium plasma with a proprietary form of radio frequency (RF) to provide unique benefits that can be utilized to remove the aging or sun-damaged skin surface and generate new and younger, beautiful skin or combined with liposuction below the skin surface to tighten loose skin and tissues in order to reshape and improve body contour. If you're seeking a younger, tighter appearance, our J-Plasma treatments in Toledo can help.
The Procedure
J-Plasma Tissue Tightening
What It Is
Aging, sun exposure, smoking, and other factors can result in the loss of the youthful and healthy features of the skin and underlying tissues resulting in excess wrinkles, pigment and redness (rosacea), loss of elasticity and support, and tissue laxity. Despite remarkable advances and improvements in education and medical skin care products and treatment options, previous sun exposure and aging can result in a significant loss of youthful and healthy skin characteristics as well as an increased risk of skin cancer. Although there are many effective and clinically proven options for reducing previous skin damage and the signs of aging, Renuvion J-Plasma tissue resurfacing technology now offers a truly unique option and a new dimension in skin rejuvenation as well as in skin and soft tissue contraction and tightening when combined with liposuction for body contouring.
What It Treats
•

Laxity and sagging skin and tissues of the neck, abdomen, back and bra line, arms, and thighs
Benefits
Typically Used Immediately After Excess Fat Removal by Liposuction to Firm and Tighten Skin and Tissue Laxity

Provides Significantly More Tightening than Liposuction Alone

Provides Unique Benefits with Vaser Liposuction to Restore and Firm Body Contour
How J-Plasma Tissue Tightening Works
Step 01.
Candidates interested in skin and soft tissue tightening will receive a complete medical history and evaluation as well as a thorough review of all treatment options. J-Plasma subnormal tissue tightening in Toledo is a procedure typically combined with Vaser or other liposuction techniques for the comprehensive benefit of fat reduction along with skin and tissue contraction.  A personalized treatment plan is created for each patient based on their goals,  anatomical factors, and aging patterns.
Step 02.
In most cases, Renuvion J-Plasma tissue tightening in Toledo is performed immediately following VASER liposuction in an accredited outpatient facility under IV sedation of general anesthesia with a board-certified anesthesiologist and experienced licensed nursing staff.
Step 03.
 Renuvion J-Plasma subnormal tightening in Toledo is a minimally invasive, nonsurgical procedure and uses the same small skin puncture sites used for liposuction access.
Step 04.
After anesthesia induction, the tissues and areas to be treated are infiltrated with a cooling, anesthetic fluid (tumescent solution) to reduce bleeding and subsequent bruising and minimize heat transfer.  After completion of excess fat removal by liposuction, the J-Plasma treatment settings are made and the device arm is placed through the skin punctures previously made for the liposuction in order to gain access. The J-Plasma is then moved at a deliberate speed underneath the skin heating the deeper tissues for a specific number of passes based on treatment goals. Any free helium gas is expressed, Exparel nerve blocks are placed, and then access sites are closed with sutures.
Step 05.
At the completion of the procedure, a post-treatment compression garment is applied and you will be taken to the recovery room for a brief time and then taken home.
Step 06.
You will return to the office a few days after surgery for the removal of the compression garments, dressing change, post-treatment care, and evaluation. You will see early improvements initially and then will experience additional improvement as swelling subsides and tissue tightening progresses. J-Plasma subdermal treatments in Toledo are unique in resulting in some immediate tightening and then additional firming up to 6 months after treatment. Lymphatic massage, red and infrared light phototherapy with the LightStim Bed, and other proven options reduce downtime and improve the comfort and quality of the result.
See Our Results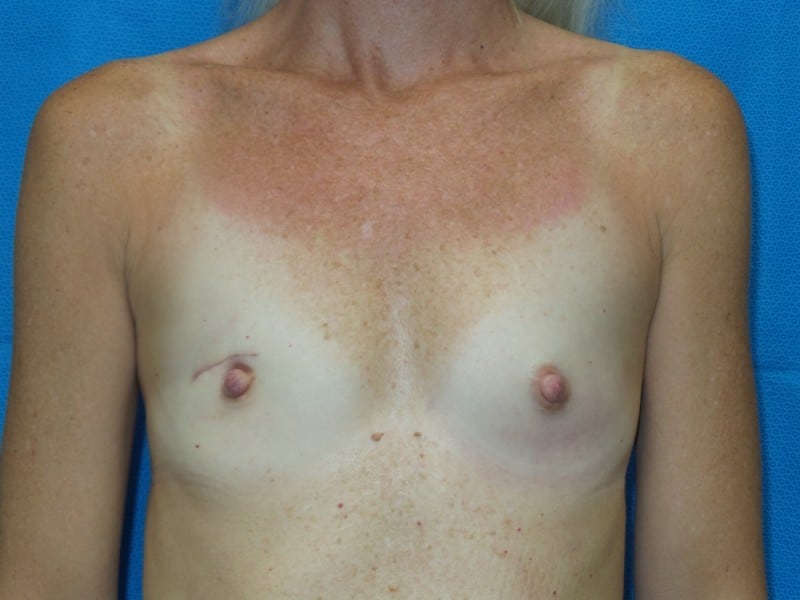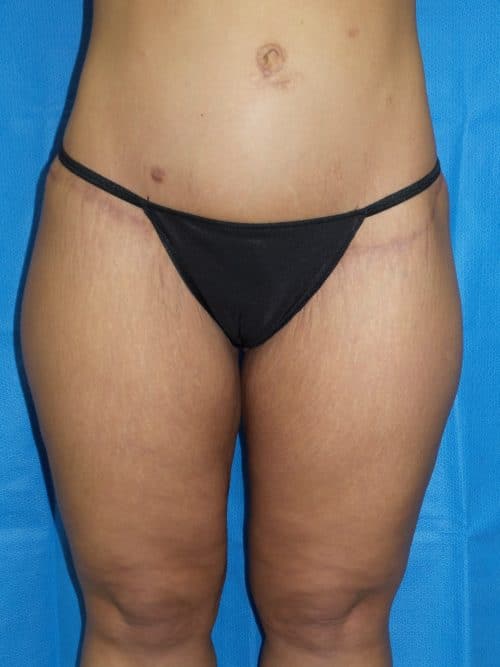 What Our Patients Are Saying
I had the J Plasma Surgery.  Ninety nine percent of the battle is trusting your Surgeon. With Dr. Barone I don't have a cloud in my sky! I trust him completely. He knows what he's doing!! I know I'm going to get the best results possible. If I had any doubt about my surgeon in any shape or form I would have never risked the surgery. So look no further ladies. He is the best and most trusted surgeon your going to find.  I didn't even worry about that. My results are, as I knew they would be, fabulous. Thank you Dr. Barone and GREAT caring nurses.
I could not be happier about my experience with Dr. Barone and his amazing team. I had Vaser Lipo + fat grafting to butt + J-Plasma skin tightening. I love my results. Fuller, rounder, and more natural looking booty. His quality was well worth the extra cost, as was having the state of the art operating facility & general anesthetic for comfort & safety. I could not feel better about my results, or the attentiveness & professionalism of him and his staff. Thank you Evolve team!
I can't brag enough about this doctor and staff, they make you feel like family the moment you walk in the door. They take time to explain everything step by step as needed to you, they don't rush you, let's just some it up THEY CARE I will be back for many more things to come… Thank You
Frequently Asked Questions
Your Safety Matters.
It is important to remember that the training and experience of your plastic surgeon and staff are the most important criteria in achieving safe and natural appearing results with J Plasma Tissue Tightening.
Patient safety and natural appearance results are the major priority for every procedure at EVOLV Plastic Surgery and Medical Aesthetics.
In addition to plastic surgery residency and achieving board certification, Dr. Barone completed advanced fellowship specialty training and research in cosmetic and aesthetic surgery and medicine. Dr. Barone is an active member of the American Society for Aesthetic Plastic Surgery (ASAPS) which admits only board-certified plastic surgeons who have achieved recognition and expertise in aesthetic surgery and medicine. Dr. Barone has conducted clinical research, published numerous articles, and served as a lecturer and instructor for other plastic surgeons and companies.
All major cosmetic surgical procedures at EVOLV Plastic Surgery are performed only in a fully accredited surgical center with experienced and licensed staff. Candidates considering J Plasma Tissue Tightening at EVOLV are thoroughly evaluated and fully informed and prepared for the procedure. Both pre-and post-operative education and guidance along with specific therapeutic services to reduce swelling and downtime are emphasized to improve safety and outcomes and to reduce potential complications.