About this Treatment
Breast Reconstruction
Breast reconstruction and revisional breast surgery in Toledo, Ohio with Dr. Frank Barone includes a broad range of procedures after receiving a breast cancer diagnosis.
All procedures aim to rebuild the breast, either partially or completely, after partial or total mastectomy to provide a breast that is as ideal as possible based on the patient's desires. Revisional breast surgery involves correction or improvement of previous reconstruction and revisional breast surgery.
The Procedure
Breast Reconstruction
What It Is
Patients who present to us for breast reconstruction in Toledo, Ohio come in all shapes and sizes and have been through either recent or remote diagnosis of breast cancer. Some women have already had breast reconstruction and are unhappy or in pain. Some women are newly diagnosed with breast cancer and planning to have all their breast tissue removed (on one side or both) and are hoping to have the entire breast reconstructed. Other women have opted for breast conservation with their breast cancer and are having a partial mastectomy (lumpectomy) but aim to have a more desirable breast size or shape after this surgery. These women can be great candidates for combined tumor removal and breast reshaping with an oncoplastic approach to their tumor resection.
What It Treats
•

Complete absence of the breast after prior mastectomy

•

Disfigurement of the breast after partial mastectomy (lumpectomy)

•

Chronic pain, discomfort, poor aesthetic outcome after prior reconstruction

•

New diagnosis of breast cancer and planning to have removal of all breast tissue (unilateral or bilateral)

•

New diagnosis of breast cancer and planning to have partial mastectomy or lumpectomy and want to combine the removal of the tumor with reshaping or reduction of overall breast tissue (oncoplastic surgery)

•

Asymmetry, unnatural appearance, pain, or problems with previous breast surgery
Benefits
Improved Quality of Life 

Improved quality of life after a cancer diagnosis.

Decreased Discomfort

Decreased discomfort after prior breast reconstruction.

Improved Appearance

Improved cosmetic outcome after prior failed reconstruction effort.

Options with Implants 

Reconstruction with or without an implant.

Treatment Options

Tissue expander or tissue flap reconstruction after partial or total mastectomy.

Improved Contour

Improved contour and aesthetic outcomes with FDA approved and state of the art tissue expanders, implants, tissue flaps, and fat grafting. 

Gel Implants

Natural breast reconstruction with state of the art, FDA approved cohesive gel implants when appropriate.
Breast Reconstruction by Dr. Frank Barone
How Breast Reconstruction Works
Step 01.
The first step is education and learning all the facts in your consultation appointment. Here, we will discuss your history, motivations, goals, and all the options available. Ultimately, you will make the decision that is best for you at the point that you are in your life. There is no single operation that is best for everyone, but we will help you decide what treatment will fit your goals and lifestyle most appropriately.
Step 02.
All surgeries will take place in the safest possible environments. Depending on the type of surgery performed, your surgery will either require a brief inpatient stay or will be outpatient in nature. Most procedures require general anesthesia to be safe and comfortable.
Step 03.
The incision required to reconstruct your breast varies widely depending on your breast shape, your goal shape and size, and which type of reconstruction you select. All scars will be as short as possible and result in the best possible contour of your breast(s) and donor site (where appropriate).
Step 04.
Surgery will often require more than one step to get you to your goal size and shape. Sometimes this requires the use of a tissue expander, sometimes augmentation or shaping with fat grafting or an implant, and sometimes reconstruction can be performed in a single step. Often with the reconstruction of one breast (unilateral), a procedure is required on the other breast to provide the best symmetry. All your steps and options will be made clear at your consultation and we always aim to complete your reconstruction in as few steps as possible. We provide pain control with long-acting pain blocks (Exparel) or a nerve stimulator (Soft Pulse) to decrease post-operative discomfort. This minimizes the amount of narcotic pain medication needed. Incisions are closed with dissolvable internal sutures and dressings and bra applied. We only use drains when necessary.
Step 05.
You will return to the office the week after surgery for your first visit with your surgeon. Depending on the type of reconstruction you may return weekly for the next few weeks or only a couple times in the subsequent months. Most patients will have close follow up for the first few weeks to ensure the best potential outcome with the lowest possible complication rates. Breast reconstruction in Toledo, Ohio is performed in a staged approach sometimes makes your result not able to be appreciated immediately.
See Our Results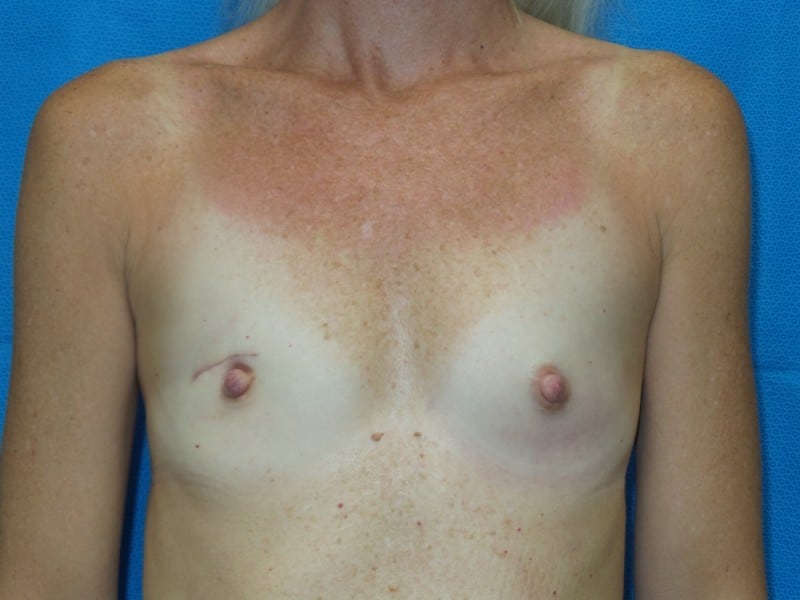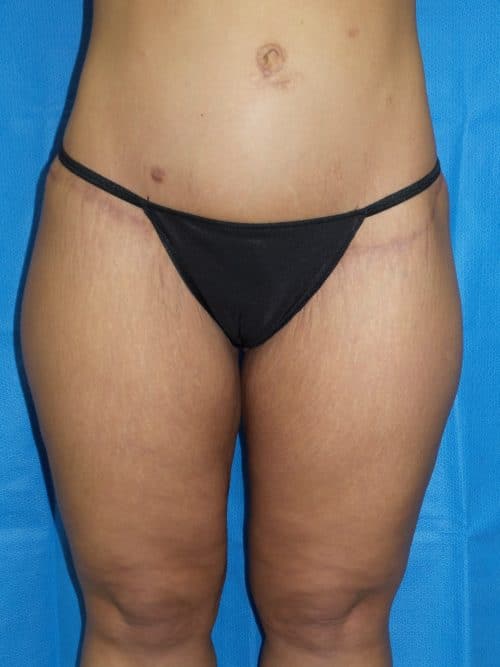 What Our Patients Are Saying
I'm a breast cancer survivor, but a had to have a mastectomy. Dr. Barone did my final reconstruction. I knew from the very first time I met him that he would take care of me. He and his staff did an awesome job. They are all so friendly and very professional. I had my final surgery in September of 2019 and I feel great about myself.
You all were extremely welcoming. I felt comfortable with the staff and the doctors. The doctor was also well versed in my surgery as well as future surgeries I may be seeking. I appreciate feeling accepted welcomed and even appreciated in the offices. Thank you all for making this experience pleasant.
After living 9 years with a botched reconstruction surgery from another doctor following a mastectomy due to breast cancer.  Dr. Barone has made me feel good about myself and I don't mind looking in the mirror again!! Thank you so much for everything, your work is AMAZING!!!
Dr. Barone and Staff are extremely professional but also friendly and make you feel comfortable. I've been a patient of Dr. Barone for over 8 years. He has helped me with skin cancer and saved my nose, and this year with breast cancer. I will continue to come to this office and refer my friends as well.
Frequently Asked Questions
Your Safety Matters.
If you are considering breast reconstruction in Toledo, it is important to remember that the training and experience of your plastic surgeon and staff are the most important criteria in achieving safe and natural-appearing results with breast reconstruction surgery.
Patient safety and natural appearing-results are the major priority for every procedure at EVOLV Plastic Surgery and Medical Aesthetics.
Dr. Barone is an experienced and fully credentialed board-certified plastic surgeon who has completed accredited post-graduate fellowships in aesthetic and breast surgery and has over 30 years of experience in aesthetic and plastic surgery. Dr. Barone is an active member of the American Society for Aesthetic Plastic Surgery (ASAPS) which admits only board-certified plastic surgeons who have achieved recognition and expertise in aesthetic surgery and medicine. Dr. Barone has conducted clinical research, published numerous articles, and served as a lecturer and instructor for other plastic surgeons and companies.
All major cosmetic surgical procedures at EVOLV Plastic Surgery are performed only in a fully accredited surgical center with experienced and licensed nursing staff and anesthesiologists. Candidates considering breast reconstruction surgery in Toledo at EVOLV are thoroughly examined and fully prepared and receive medical clearance before the procedures. Both pre-and post-operative education and guidance are emphasized to improve safety and outcomes and to reduce potential complications.